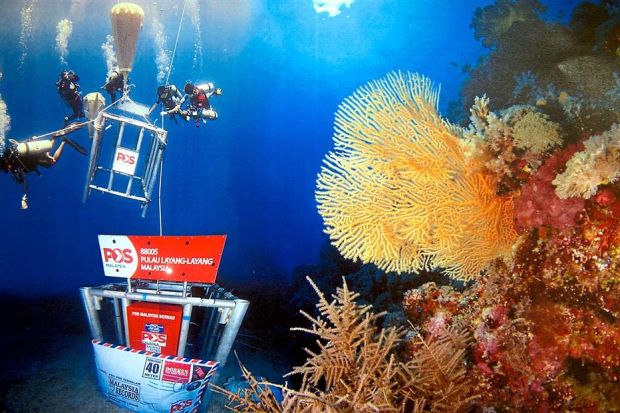 Finally, for those of us who still enjoy writing letters instead of just e-mail, now you can share your experience with family and friends via waterproof postcards stamped with a special postmark and Malaysia Book of Records logo.
The 88005 special post code symbolises Malaysia's sovereignty over the remote island located 300km from Sabah or one hour by air from Kota Kinabalu.

Pos Malaysia acting chief executive officer Azlan Shahrim said 88 is the Sabah code while 5 refers to the Royal Malaysian Navy's (RMN) Station Lima based in Layang-Layang.
Receiving handwritten notes and letters are so much more personal and satisfying don't you think? Here's the link that came out in The Star yesterday.