About
Located in Wai Island, Raja Ampat, Indonesia, Wai Eco Resort is built in Papuan style cottages overlooking the sea. Wai Island itself is a coral atoll with 2 km perimeters surrounded by white sand beach and numerous exotic birds. This private island is located remotely with no TV, no internet, no telephone, and surrounded by only magical ocean and beach for the guests to enjoy nature at its best.
Facilities
Restaurant is available to serve buffet style meals on long tables. The over-water restaurant offers an exquisite traditional Indonesian cuisine with stunning ocean view. The tasty dishes are made of local fresh ingredients and beers are available to buy. Dive centre in Wai Eco Resort provides all necessary equipments and diving materials, including 12 litre aluminium tanks with interchangeable DIN-INT valve. Many dive sites around the resort to explore, including Wai Wall, Nikson Reef, Marti Garden, Miano Reef, Pulau Kri, Airplane Wreck, and Damplier Straits with over 6 dive spots. Strategic location of Wai Eco Resort make it possible for the guests to dive in a great number of dive sites all year around. Some excursions can also be arranged upon request for minimum 2 pax, such as to waterfall and mangroves in Batanta Island, to Kampung Arefi, to Fam Island, to Passage, Mushroom Islands, and Hidden Bay, to Manta Point Mansuar, or to Kri Island (ex Pulau Dua).
Conservation Efforts
Wai Eco Resort has some ongoing projects helping two villages of Kampung Arefi and Kampung Baru in Raja Ampat archipelago. These projects are operated by "Help Raja Ampat Family" non-profit association that improves the poor families in remote area of Papua. Donation will be used to buy basic necessities for these local people, including food, antibacterial soap, mosquito net to save the children from Malaria, anti malaria therapy, and school supplies for the children.
Rooms
Wai Eco Resort has six 75 sq meters beach cottages with garden overlooking the sea. This eco-friendly resort has no phone and TV inside the room for the real setting in paradise island. Rooms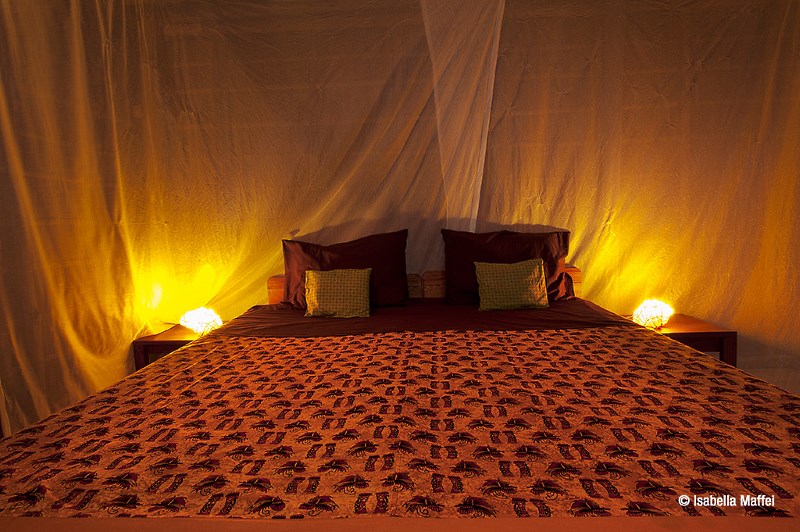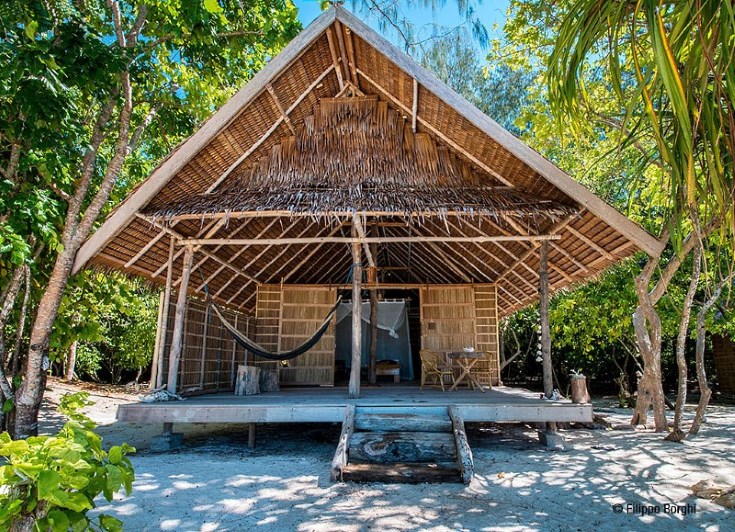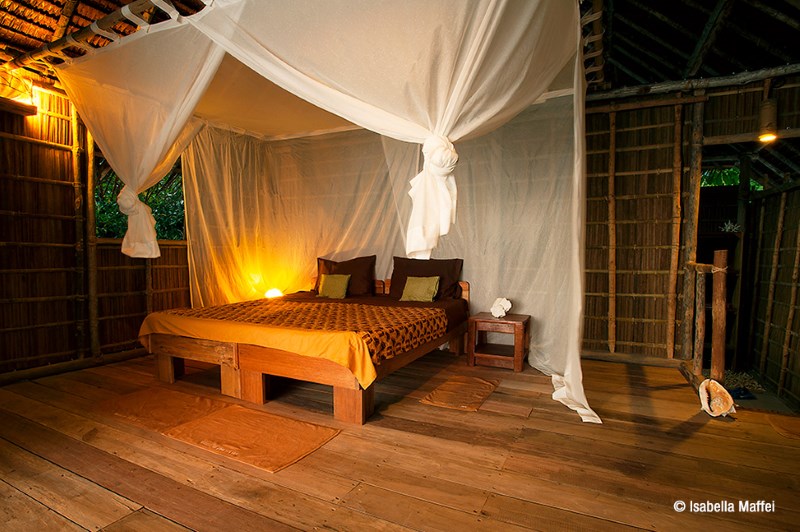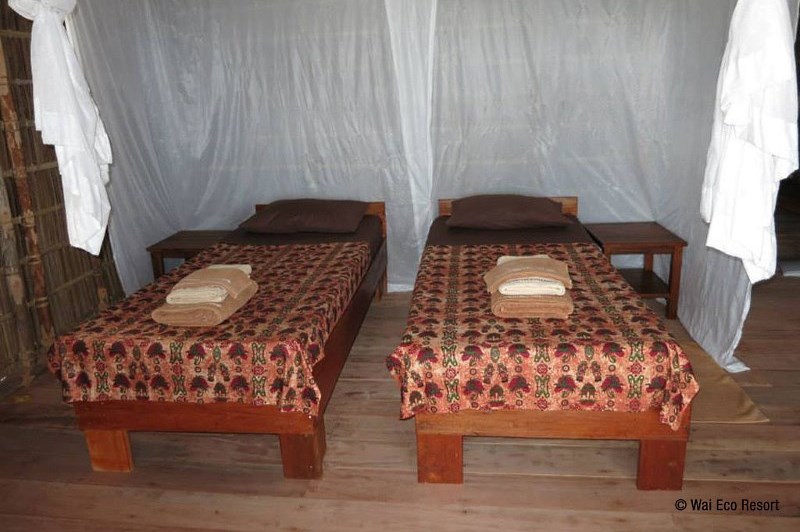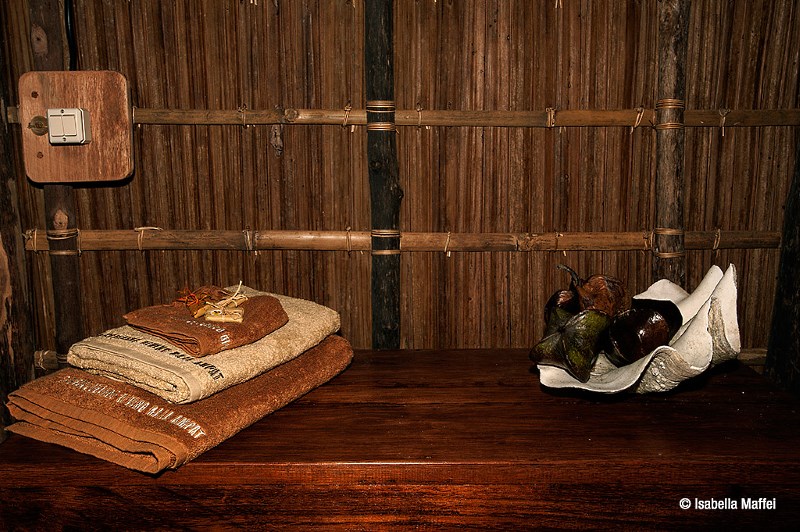 Cottage
Each of the 6 traditional-papuan-style cottages has double bed or 2 single beds, and can accommodate up to 4 persons for group or family.
Raised spacious room
En-suite bathroom on the ground floor
Hot and cold showers
Bath and swimming towels
Built-in furniture made of local natural material
Mosquito net
Fan
Hammock
A raised 20 sq meters terrace
Private access to the sea
From Rp32,497,507 per diver twin share for 8 days 7 nights.
From Rp20,516,103 per non-diver twin share for 8 days 7 nights.
See available rates and packages
Check Availability