Rates
Important Notes
Entry Permits to Sipadan Island: The Sipadan Island permit levy is included in your package price.
All the chalets at this resort is of the same type, however, some rooms are twin share and some are triple share. For triple share rooms, there is a 5% off the package price for all 3 divers. If one or more persons staying in the triple share is a child, then the 5% discount does not apply.
Single travellers: Single travellers must add single supplement, an additional 30% to the dive package.
Children and infants: There is a special rate for non-diving children sharing rooms with parents. The child should be from 2 to 11 years of age. The rate is 50% off the non-diver rate.
Infants up to 2 years of age will stay at 10% off the non-diver rate.
This resort will not accept expecting women due to health safety concerns.
Group Booking: Every tenth person in your group will get to stay at no charge.
SST Prices below does not include 6% SST. The Malaysian Government recently changed its taxation system reverting from the previous GST (Government Service Tax) to the current SST (Sales and Service Tax).
What is Included
Land and sea transfers between Tawau airport and Kapalai Island.
3 boat dives daily around Kapalai Island, Mabul Island and Sipadan Island led by at least one Divemaster.
Unlimited jetty diving and night dives from the jetty.
Chalet accommodation is on twin-sharing or triple sharing basis.
All food and hot beverages are provided, excluding alcoholic drinks, fruit juices and carbonated soft drinks.
Current Promotions
Malaysian and Expatriate Rates
We have special local rates for this resort for Malaysians and expatriates in Malaysia with work permits.
Local rates are not shown on our website. Please fill in our inquiry form to check for availability and local rates.
Base currency for this resort: The base currency for this resort is in Malaysian Ringgit (MYR).
Dive package prices in Malaysian Ringgit (MYR) valid from Monday, April 1, 2019 to Tuesday, March 31, 2020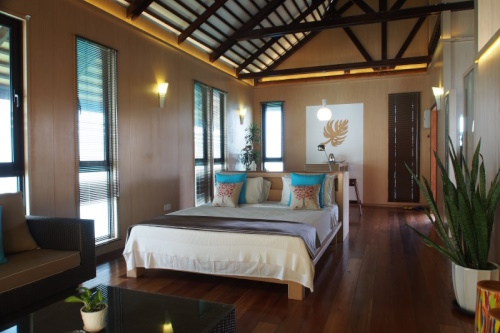 Chalet
Twin Share Packages in Malaysian Ringgit
Duration
Per Diver
Per Non Diver
3 Days 2 Nights
2,862


2,511

2,290


2,009

4 Days 3 Nights
4,081


3,581

3,265


2,864

5 Days 4 Nights
5,300


4,650

4,240


3,720

6 Days 5 Nights
6,519


5,720

5,215


4,576

7 Days 6 Nights
7,738


6,789

6,190


5,431

8 Days 7 Nights
8,957


7,859

7,166


6,287

9 Days 8 Nights
10,176


8,928

8,141


7,142