Mabul Island, may be Sipadan's lesser known neighbour, yet it offers some of the best muck diving in the world. Many divers think the challenge of finding a camouflaged frogfish and hidden harlequin shrimp is far more satisfying than bumping into a giant school of fish. Located at just 26 kilometres or a 45-minute boat ride from the nearest town of Semporna. However, divers can also stay at resorts on this island and make their way to Sipadan, which is just 15 kilometres or a 20-minute boat ride away.
Catch a glimpse of the local culture between dives at the two villages nearby. This 20 hectare island is home to the Bajau Laut tribe, one of over fifty ethnic groups to be found within Malaysia's Sabah State; and the Suluk tribe, a group of people originally from the southern Philippines.
Most of the Bajau Laut people live in the Musu Village while the Suluk people live in the Suluk Village. Children can be seen playing around the only school on the island – the Sekolah Kebangsaan Pulau Mabul (Mabul Island National School).
Notable Dive Sites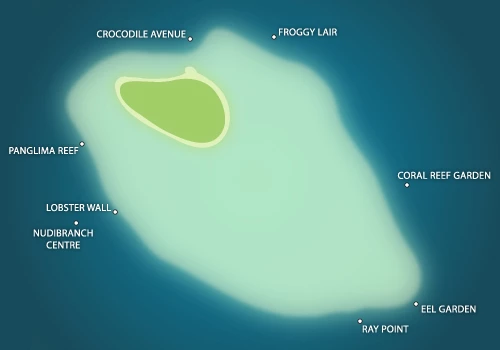 Mabul offers approximately 2 square kilometres of reef with over 10 dive sites for scuba divers to explore. Unlike Sipadan which is home to large pelagic species and huge schools of fish, this island is known for its unique and seldom seen critters. On a typical dive, you will see snake eels, juvenile batfish, lots of pelagic reef fishes and the occasional flamboyant cuttlefish. Look again closely at the reef and you may see nudibranchs, ghost pipefish, and harlequin shrimp. Dive sites include the Eel Garden, Gurnard Point, Lobster Wall, Nudibranch Center, Panglima Reef, and Ray Point. However the most notable sites are the Coral Reef Garden, Paradise, and the Seaventure Platform.
Paradise 1 and 2
Just a short distance from the island these dive sites are popular among tour companies as they never fail to impress. Covered in a rich forest of corals, Paradise 1 is home to several species of ray including the Blue-spotted mask ray and the Whiptail ray. Paradise 2 is known for its distinctive Staghorn coral – look among the horns for the elusive but richly coloured mandarin fish.
Coral Reef Garden
This dive site lies east of Mabul and is an excellent place to start your muck diving adventures. An easy dive with depths of 5 to 15 meters the site is covered with corals that are home to crabs, shrimps, nudibranchs, and the occasional small seahorse.
Seaventure Platform
This old oil rig, just a five-minute boat ride from the island, is a muck diver's dream. Frogfish in hues of yellow, red, and black are often seen among a pile of rods around 15 meters down. Lionfish, pygmy seahorses, ghost pipefish, and nudibranchs can also be found hidden amongst the wreck. However, a particular favourite among divers are the giant moray eels that can be up to 3 meters long. The site extends about 17 meters down and the rig provides plenty of cover from currents so divers have plenty of time to poke around and explore.
Best Time to Visit
| Best times | Water temperature |
| --- | --- |
| March to October | 26°C - 29°C (79°F - 84°F) |
Mabul Island is open to diving all year round. However, for the best visibility visit during the dry season from March through October.
Dive Resorts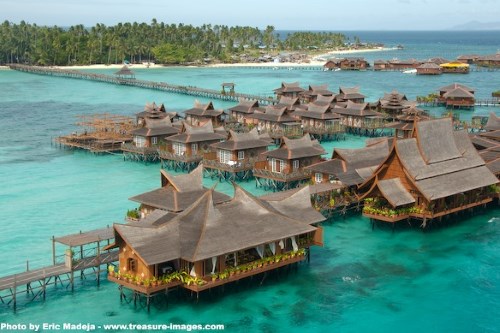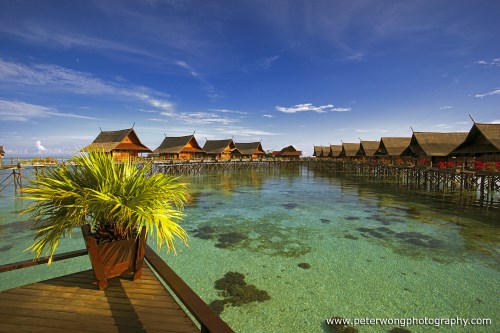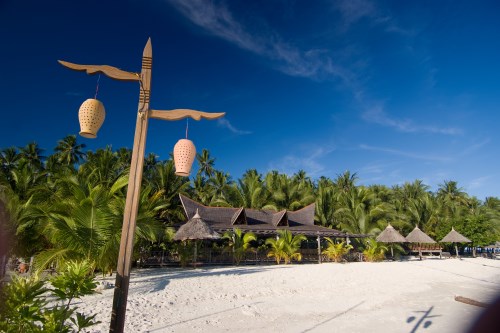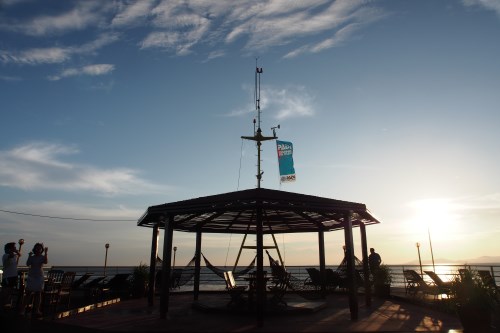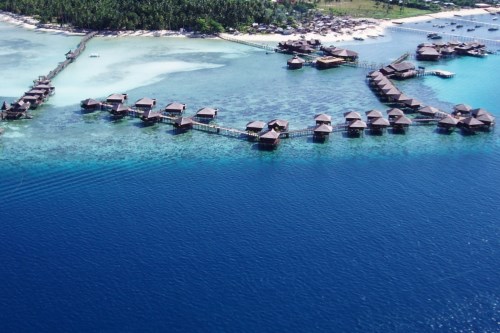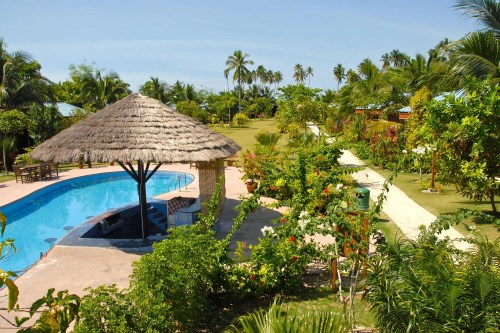 Liveaboards